This is the list top 10 restaurant you can eat in Subang Jaya.
*The number order in this list is not determine their ranking.
1. Burgertory
Burgertory in Subang Jaya is no exception to the rule. Located on the first floor (above Guardian Pharmacy), Burgertory offers a wide array of delightfully sinful pork, beef and vegetarian burgers. Forget bacon slices and crispy bacon bits, the Burgertory Treasure is the ultimate porkalicious treat with a juicy pork potty paired with mild cheddar. All procedure doing the burger is from scratch and handmade.
2. Jibby Co.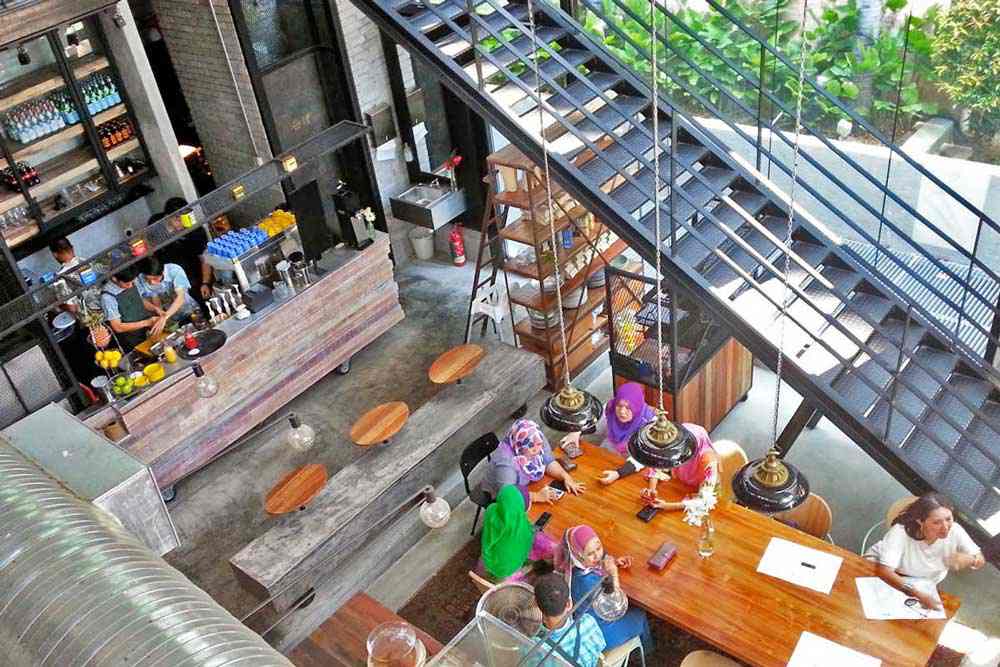 Located just outside Empire Shopping Gallery, Jibby & Co is a two-storey establishment with a very distinctive architectural design, with its exterior strongly resembles that of a greenhouse. Perfect for weekend brunches with the family, we recommend Chic Breakie, a flavourful dish which consists of poached eggs, crispy hash browns, smoked salmon, salmon roe, corn, zucchini and hollandaise sauce.
3. Tryst
Tryst offers all-day breakfasts and generously portioned main dishes, alongside a commendable coffee menu. Tryst Cafe's speciality is its quality coffee imported from Costa Rica, Honduras, Brazil and Sumatra. A must-try is the cold drip coffee which makes the perfect companion for KL's rather warm evenings.
4. Well Cook Gourmet
When you drop by Well Cook Gourmet, order their signature fried assam laksa (RM8). Laksa is traditionally served in a bowl of broth thickened with coconut milk and spicy paste. Well Cook Gourmet's fried assam laksa translates the tangy and spicy flavours of the soup version in a dry form, topped with typical garnishes like cucumber, pineapples, bunga kantan, onions, and mint leaves.
5. Nasi Lemak Sambal Opah
If you're looking for the best Nasi Lemak in town, look no further than Nasi Lemak Sambal Opah. A Nasi Lemak packet is priced at RM1 and its super delicious. Portion is small and topping such as fried chicken or squid can get pricey.
6. Naj Belle
Naj & Belle is one of the best cafés in Subang Jaya simply because of their top notch offerings ranging from their brunch menu to cakes and coffee. Naj & Belle's watermelon cake is a refreshing change from the usual baked fare, with slices of watermelon and lychee layered between the sponge cake and whipped cream, topped with strawberries, grapes, and pumpkin seeds.
7. Cosans Coffee
Cosans Coffee is maybe the cream of the harvest among all other caffeine center points that have overflowed SS15 recently. OK design, great espresso, delectable desserts, and basic sandwiches can be normal here.
8. Oregi
Oregi bears a heavy Middle Eastern influence in its foods and drinks. Order anything lamb and you can hardly go wrong. One of the best dishes to order in Oregi is the Lamb Rice. This dish comes with Lamb marinated with Arabic herbs and spices, served with basmati rice, simply delicious. The pastas here are pretty good too.
9. Oii Noodle
Ooi Noodle House serves the most beloved pork noodles in the country. That seems like an overstatement. Although the wait time is consistently 30 minutes or more, the general consensus is that the pork noodles here are definitely worth it.
10. Naugthy Nuri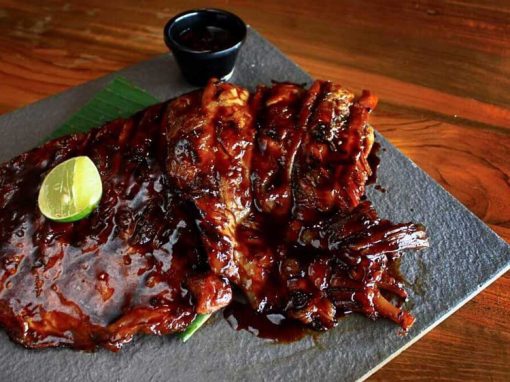 Naugthy Nuri's offers mouth-watering Balinese cooking, most unique of which is their celebrated pork ribs. They're so delicate they tumble off the bone and Naughty Nuri gladly announces them "likely the best ribs on the planet". Match these ribs with some great zesty nasi bertutu or chill pepper truffle fries intended to energize the tongue.