1. Uma Bali
Now you can get  taste of your favourite authentic Balinese cuisine. Revel in the full Balinese eating experience seated on the floor with low teak tables and cushions as you enjoy the famous Nasi Ratus Grilled Pork Ribs set, plus other set meals for sharing.
2. Hakka Rang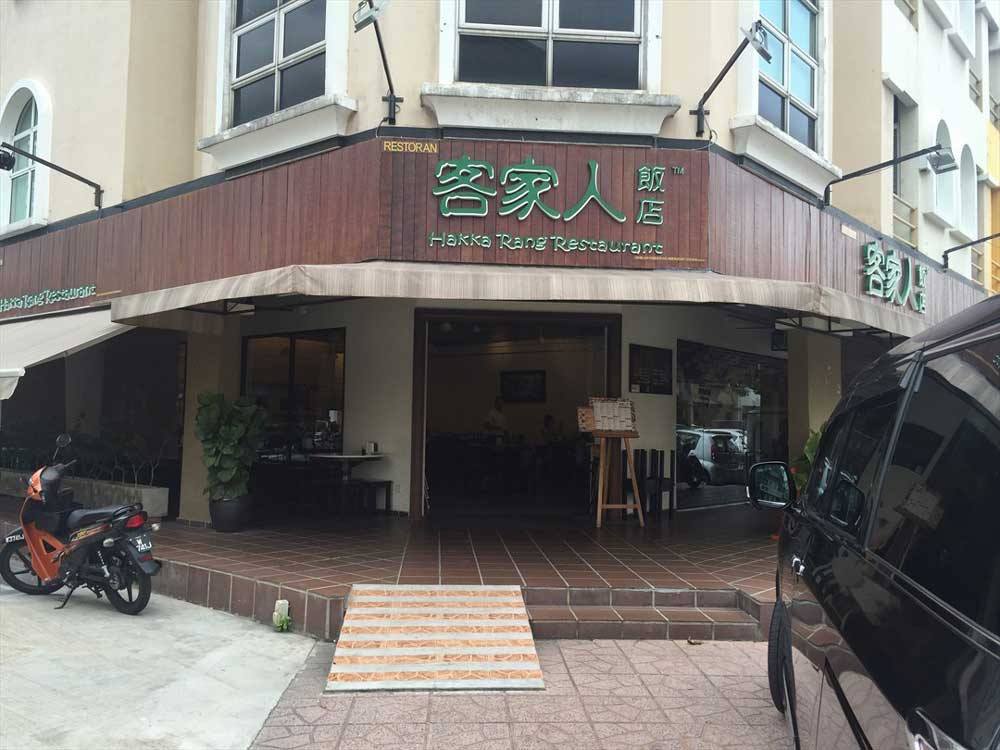 Hakka Rang is a simple single shop lot restaurant that has the crowd queuing for healthy home cooked food very suitable for families dining out. Every dish is lightly seasoned and tastes of authentic Hakka style cooking.
3. Old Factory Bulb
Come to Olfactory Bulb and enjoy the serenity here with a cuppa coffee and companion. Painted in black and bricks, they are beautifully designed and decorated with light bulbs. They too serves alcoholic coffee here apart from the non-alcoholic ones.
4. Fifth Palate
A family-run restaurant, Fifth Palate has managed to become a household name in Kota Damansara.  A very comfy and brightly lit cafe from the natural lightings, enjoy a warm and hearty meal here.
5. Wood & Steel
Wood & Steel is a cozy place for serious coffee lovers as they serve really rich and aromatic bitter coffee. It goes so well with carrot cake that has crunchy bits of fresh carrot and classic cream cheese topping that is not too sweet or overpowering.
6. Amaze K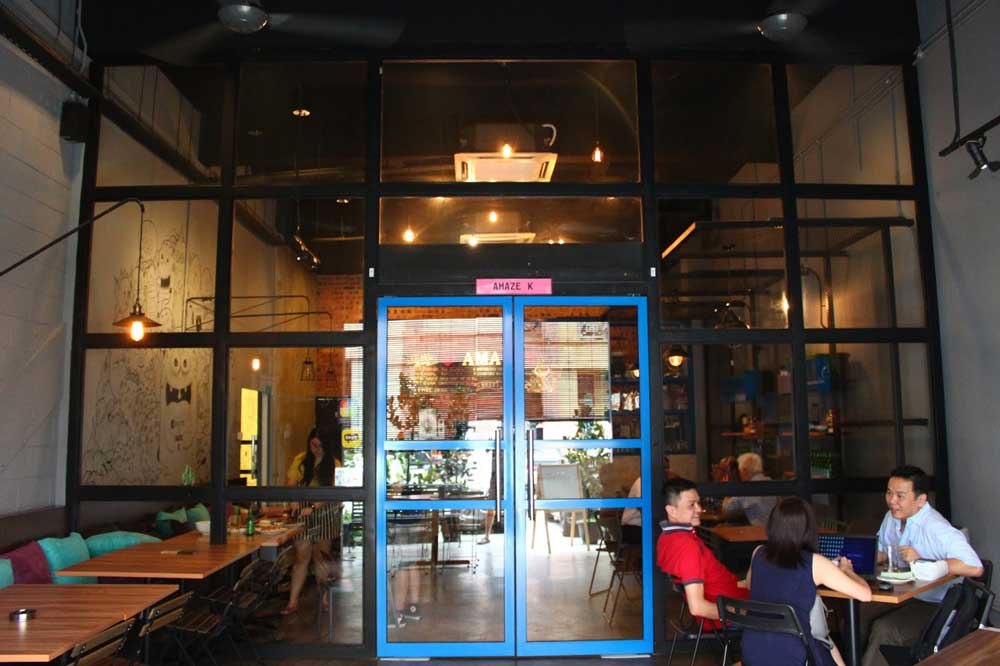 They serve many options available on their menu that consists of Western, Asian, and Japanese dishes, alongside caffeinated drinks specially from espressolab.  Amaze K's Hainanese Chicken Chop and Roasted Chicken Whole Leg with side dishes are recommendable as well.
7. Rakshee
They popular with bakso joint is known for their steaming bowls of broth noodles. For something truly unique, order up the Bakso Nuggets. You will sure to love how creative Rakshee had come out with various style of Bakso to enjoy in this cafe at Kota Damansara
8. Crack Pork
A simple and not confusing menu, have your pick of your favorite today. Nasi lemak bungkus just got a delicious porky upgrade! Pair your piping hot rice and fiery sambal with a side of tender and flavourful siew yoke.  Plus you can get their specialty salt named 'Garam Haram' that comes in few flavors like Red Wine, Bacon and more.
9. 3 Bag Full
This cafe has a wide selection when it comes to food, enjoy brunch & lunch ranging from breakfasts, sandwiches, pastas. Even their milkshakes are titled in a quirky way where you are reminded of childhood storybook characters like Frankenstein, Davy Jones, Gremlins, and Green Goblin.
10. Stalker
Stalkers is a retro concept café that is furnished and furbished with materials from the olden times. To modernise it a little bit, there are also graffitis sprayed across the walls, creating some sick art to complement the vintage vibe that the furniture gives off.