1. 28 Fireplace
A good place to chill for a cup of coffee and delectable bites, 28 Fireplace has touches of a modern minimalistic Australian cafe. If you're lucky, you might even spot the resident cat, Saturday, here.
2. Velocity
Velocity is one of the very few cafés in town that has a niche concept. Much like The Grumpy Cyclist in TTDI, Velocity is a simple café run by cyclists for cyclists! Their café also doubles as a bicycle shop decorated with industrial décor and loud graffiti.
3. Bstation
Nestled in Koreatown, B Station is different from other Korean cafés and restaurants. The café is decorated to the brim with old-school knick-knacks that the owner, John Lee, has collected over the years.
4. Nong Jimmy Thai Food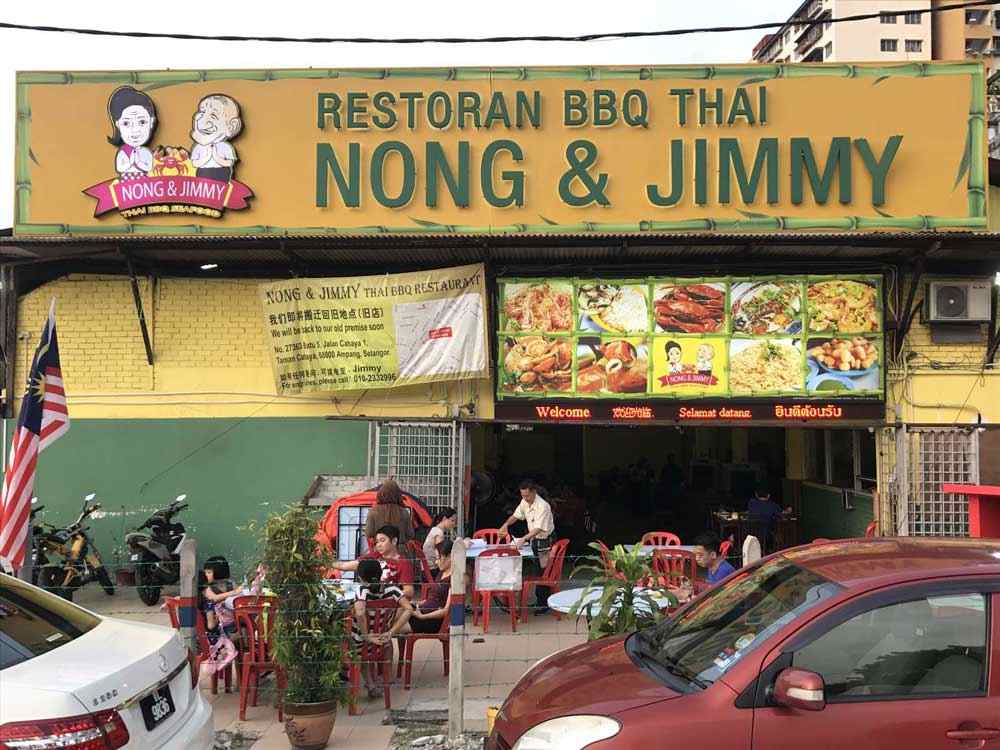 Thai food would be the best choice for dinner because it is sweet, sour, spicy and appetizing! When you stopped by Ampang, remember to pay Nong & Jimmy a visit. Serving authentic Thai cuisine, one can never miss this place!
5. Kim Kee Nasi Ayam Hailam
Serves good authentic chicken rice for decades, the chicken here is served with bean sprouts and gravy! Smooth and tender chicken meat, be it roasted or poached.
6. Soo Kee Restaurant
Located just near to the flyover to Ampang Point, you can spot this old shop here that serves superb good caramelized Char Siew! Roasted using charcoal fire, the slightly charred taste and that layer of silky yet near-transparent later of fat
7. Evendough Bakery
Evendough Bakery is Greenhouse by Muir's house of pastries and baked goods. Though it rests in the furthest part of the eatery's ground floor section, you will probably have no trouble finding it, as the smell of fresh breads and buns will easily point you in its direction.
8. Tamarind Spring
Lauded as one of the best places in town to have a romantic dinner, Tamarind Springs is nestled in a lush rainforest. The restaurant has a few pavilions for diners who enjoy being close to nature as they feast on refreshing traditional Indochinese and Thai dishes.
9. Burger Bakar Abang Burn
Burger Bakar had swept us all up completely when it was first introduced. We know how dangerous and addictive it could be upon the first bite. Ranging from single patty till sky high tall patties that you could imagine stacking up with melting cheese and sauces!
10. Sweetree
Sweetree is one of the Halal Korean restaurants in town that serves up delicious Korean food. If you've always wanted to eat authentic Korean food but have always worried about it being non-halal, then here's the place to be.